The Vlokozu Union (Japanese: ヴロコツ連盟 Vurokotsu Renmei?, Vicnoran:

Eizecivokzica) (pronounced flock-o-sue u-ni-un), also known as the Union of Vlokozuian States (UVS) and the United States of Vlokozu (USV) was a state located in the North American continent that existed from 1969 to 1989.
The country was an federal semi-presidential republic ruled by the Vlokozuian Labor Party with El Kadsre City as its capital in its largest province, the Vlokozuian State of El Kadsre.
Name
Michael Vlokozu's surname is derived from the Vicnoran folk word "Vlokozua", meaning "Thunder".
History
The 5 states were occupied by Australian-born El Kadsreian politician Michael Vlokozu on November 11, 1969.
On September 23, 1977, the Vlokozu Union took over Vicnoran Kingdom's land. It was recognized by 26 UN states to be an illegal occupation, and it was so controversial that seven Commonwealth members (Malaysia, The Gambia, Papua New Guinea, Sri Lanka, Cyprus, Fiji, and Grenada) boycotted the 1979 Commonwealth Summer Games in Edoa, Ikeda Islands. Vlokozu Union responded by boycotting the 1982 Commonwealth Games in Brisbane, Australia. The Gambia also boycotted the 1983 Commonwealth Summer Games in Priazia, Eukestauzia due to a short-lived diplomatic dispute with the Vlokozu Union.
The final governors of the administrative divisions were:
Administrative divisions
Technological Achievements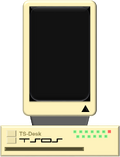 Vlokozuian scientists invented several things including the desktop computer, the earliest known widescreen television sets, and the earliest versions of the internet.
The Union also were the first nation to go to the planet Mars. The Vlokozu Union also invented the Michael I short-range ballistic missile, and the ProTex series of missiles designed for launch into space.