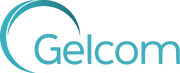 Gelcom (formerly known as Telecommunications of the Charlesland Republic, CHARTEL)
It was founded in 1942.
The country has first access the Internet since 1986 by using CHARTEL Network On-Line.
In 2001, CHARTEL sold to Gelaton Communications Insurace, to provide a better services and signal.
By February 2004, CHARTEL was renamed to Gelcom.
Ad blocker interference detected!
Wikia is a free-to-use site that makes money from advertising. We have a modified experience for viewers using ad blockers

Wikia is not accessible if you've made further modifications. Remove the custom ad blocker rule(s) and the page will load as expected.